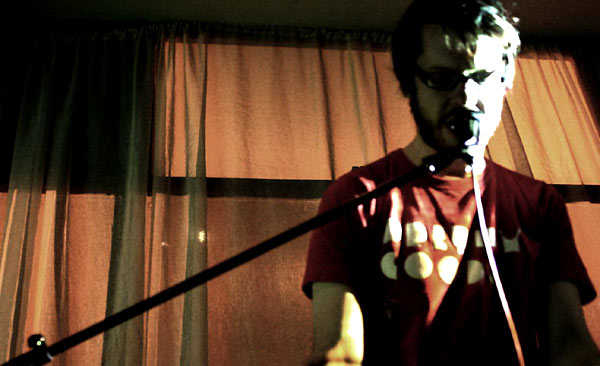 Giant mechagodzilla thank-yous to everyone who came down to October's Robot vs Dinosaur! Drink was poured, music was consumed and minds were blown: mostly our own, given how good the turnout was in spite of our not having a great deal of time to promote the night as of late.
Special thanks go out to everyone who helped make the night what it was: Line (pictured) and Cyan341 gave stunning live performances, Kone-R's DJ set gave us a thing or two to think about regarding our own DJing whilst Chromatouch provided visuals which fondled the eyes as much as they violated the brain. Thanks also to Andy Bullock and Annelise for capturing the event for posperity, and to Dunc for stepping in at the last minute to man the door!
Robot vs Dinosaur will be invading your airspace once again come Friday November 21st. More info soon, and meanwhile roll on Mechakitten this Saturday!