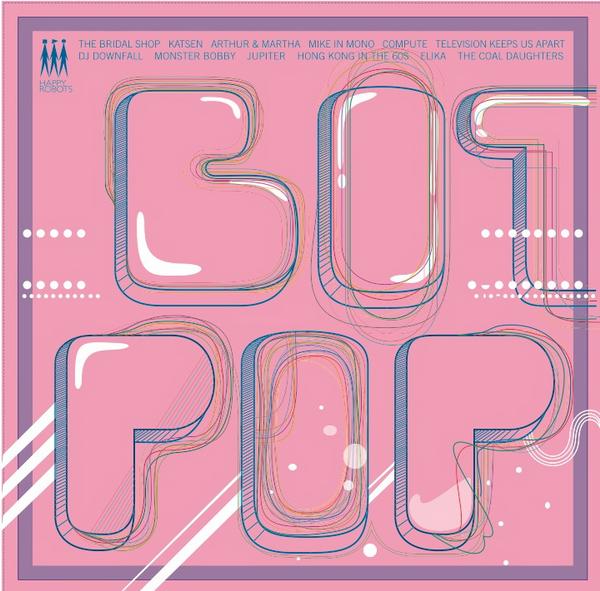 August RvD headliner Mike In Mono features on Botpop Volume One, a forthcoming electronic pop compilation from London-based indie Happy Robots Records. The album- released on September 29th via download and limited-edition CD- also features label bosspersons Arthur & Martha and the highly recommended Hong Kong In The 60s amongst a whole host of other indietronic pop treats.
"We at Happy Robots Records are pleased to announce the release of our first full length album.
Ours is a label that seeks to highlight the best in melodic, optimistic, electronic forward-looking *pop* music. To do just that we have put together what will be the first in a series of download compilations, Botpop vol.1.
Filled with exclusive tracks and rarities, it's an album that has brought together artists from around the UK, US and Europe, in the collective endeavour of making the world a little bit of a better place to live in. Michael Jackson would be proud! It's a collection to make you dance, laugh, phone a friend, raise a glass, change a fuse, stroke-a-beard or just grin like the Cheshire Cat."
Hit their myspace for more details, including a full list of participants, while the album itself can be previewed via last.fm.
(via The Autumn Store)